This is THE question ❓ that the business owners ask us most often to Message In a Bottle when we approach with them the subject of digital communication: Which social networks to choose for your business?
Or rather, this is the question that is asked once the accounts have been opened and our clients realize how much time it takes to manage their presence on these communication channels🤓.
Before embarking on social networks
So, I share some tips to apply preferably BEFORE you get started on social networks. And if your accounts are already created, do not panic, it's still time to refocus. Besides, I can help you there.
Before deciding on which social networks you should be present, I invite you to ask 4 fundamental questions and I explain to you why their answers will allow you to make the right choice.
What is the scope of your business and what does it propose?
This is a basic question, but certainly the most important one. Imagine that you sell fitness equipment for the elderly (yes, yes, it exists here in Singapore), well, your presence on Snapchat – social network rather young and promoting the video rather fun – is probably not necessary.
And if your company is more in the field of accounting, your thinking will not be the same and your choice either.
The most common phrase is "I would like to be on Twitter because I was told it was good". Yes, but is it relevant to your business? Do you have several important pieces of information to share with the community about your business daily? The answer "because I was told that Twitter was good" is absolutely NOT the right answer. It's not even an answer …
Normally, you must have in a corner of your head a short presentation of your company. Think about it when you choose on which social networks you want to be present and go to the next point ⬇️.
What audience do you want to reach on social networks?
Quickly and logically, you will come to think of your target audience. Who do you want to reach? And why? To these questions, we must find precise answers: age, gender, location for individuals or what types of businesses in the case of B2B, etc.
If I take up my example of companies supplying fitness equipment for the elderly, your audience could consist of architectural firms that could build a space dedicated to plans for new buildings, hospitals, residences for the elderly, fitness, etc.
On the other hand, if it's about individuals, it can be people in pre-retirement or their children, rather city-dwellers or contrary of the people residing in the countryside …
You must be able to visualize who your future customers are. Thus, you will be able to choose the most relevant social networks for your business AND publish adapted content.
What human resources are available to manage your social networks?
Yes, because what we often hear, at Message In a Bottle, after choosing to be on 5 different social networks is: "Yes, but here I have no time to publish 4 times a week and find so many ideas content ". So, I warn you ⚠:
It is better to choose few social networks to be able to publish REGULARLY and to post ADAPTED content than to be on all channels and to post once every three months;
You can not manage the presence of your company on social networks as you manage your personal profile. If you want it to be useful to your business and have a return on investment, you must have a strategy and spend time on it.
When choosing which social networks you want to be in, do not forget that the community management of your accounts will take time.
It is necessary to think how much time you can dedicate to this task and how many people you will be able to delegate this load.
Do not be fooled, social networks are time-consuming. Moreover, if you need a hand, with Message In a Bottle, we can accompany you. Do not hesitate to contact us to tell us about your needs.
What are the goals you want to achieve through social networks?
You'll have guessed it if you took the advice of point 1: the answer "because I was told that you have to be on social networks" is not the right answer to this question 🙅.
It's like for the audience, you have to answer that question as accurately as you can. Do you want to have more traffic on your website? Or give more visibility to your blog? Or is it because you want to prospect through this?
We can imagine a lot of objectives. If you can not do it all at the same time, it's important to choose your goals and keep them.
Afterwards, you will always be able to pursue new ones if the first ones are reached or decide that your priorities have changed. Your digital strategy can adapt over time. But we have to start somewhere.
In addition, setting clear goals will make it easier for you to measure your progress or success.
The work on social networks is a long-term job and if you have no specific goals, you may not be able to measure the progress made, which will demotivate you.
I hope these tips will help you, Dear Business Manager. For your next step, you can read our other blogpost: Does the number of fans and followers really matter? Another BIG question… In case of doubt, ask me your questions. I will answer with pleasure 😃!
Now, are you ready to start?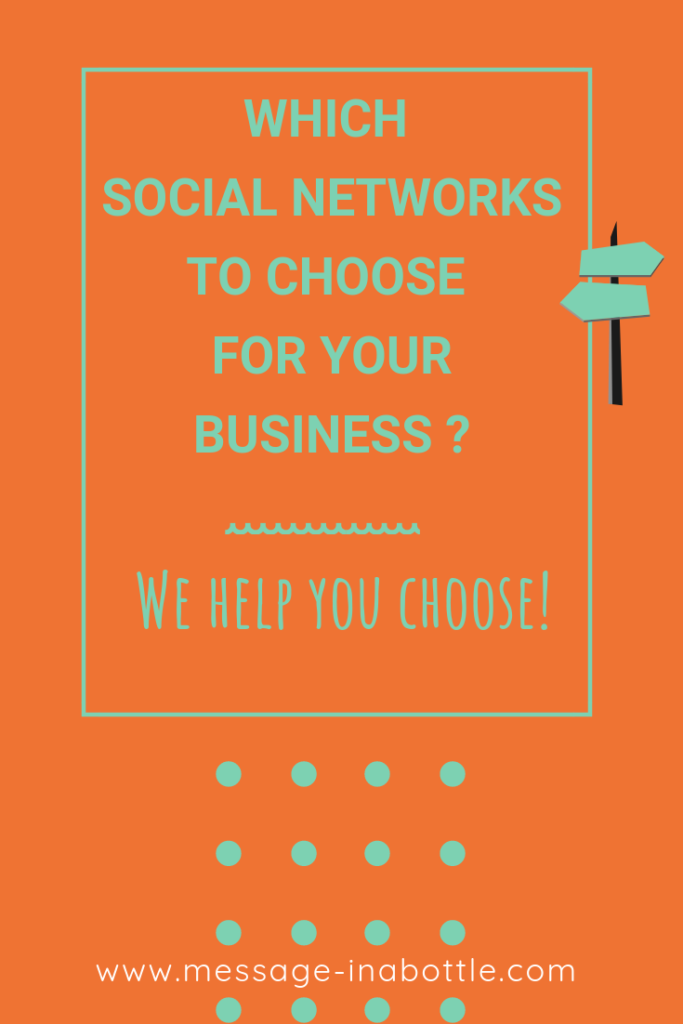 par Delphine Berclaz