There are stories that put the Swiss cuckoos on time and push you to step back. That's exactly what happened when I heard about the Bohol Bee Farm last March , which, as the name suggests, is on Bohol Island in the Philippines.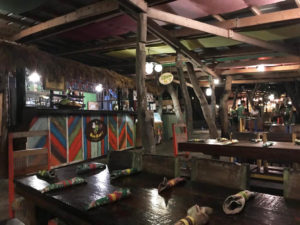 Yes, it's in Philippines that I'm taking you today🌴. I think that a little trip will give you strenght until the summer break, which, perhaps, seems far away.
But as the latest news, the blog of Message In a Bottle is not a travel blog, we will still talk about communication and marketing.
Precisely, the Bohol Bee Farm is a real counter-example of this "we must do" in communication currently to "succeed". I write with lots of quotation marks, because, in my opinion, there is no question of what "we must do" but strategies adapted to your business. And success is always relative. Anyway. Next.
In the program of this new communication review:
sweetness only, no spades, it's promised!
an example that will warm your heart or that will reboost you especially if you are an entrepreneur.
a great time of anti-marketing blogging since I shoot myself in the foot, me, communication freelancer convinced of the benefits of social media and copywriting.
What a powerful teaser, do you agree?
Bohol Bee Farm, the exception that proves the rule
Let's start with a quick tour of the main channels of communication of the Bohol Bee Farm.
Website
If you look at the website of Bohol Bee Farm, you will see by yourself that, if it works properly, this is not an example of freshness at the webdesign.😰
Social Media
On the social media side, the Facebook page of the Bohol Bee Farm fell asleep in 2016 in its most recent publication. However, the reviews on the place are recent.
Instagram is much more alive with a recent post dating from December 2017 …
And the other social networks? I will answer by: what other social networks? 😨
Branding
You saw it on the website, the logo of the brand with its "Maya the bee Filipina version" is pretty … childish and not very … marketing. Moreover, it does not even appear on all products made in Bohol Bee Farm.😱
Communication Report
I am afraid it's not so good. I know, I have not forgotten my promise and it's not a spade. It's just a statement. Moreover, all the freelancers in communication would be delighted to work to remedy all that.
And yet, the Bohol Bee Farm is a hit. It's growing even on other islands of the Visayas.
Yes, in 2019, we can still succeed without a precise marketing plan. (In case you did not notice, this is where I shoot myself in the foot…)
And you will discover the secret of this success in the rest of the article, but before, let's talk about the story.
The story of the Bohol Bee Farm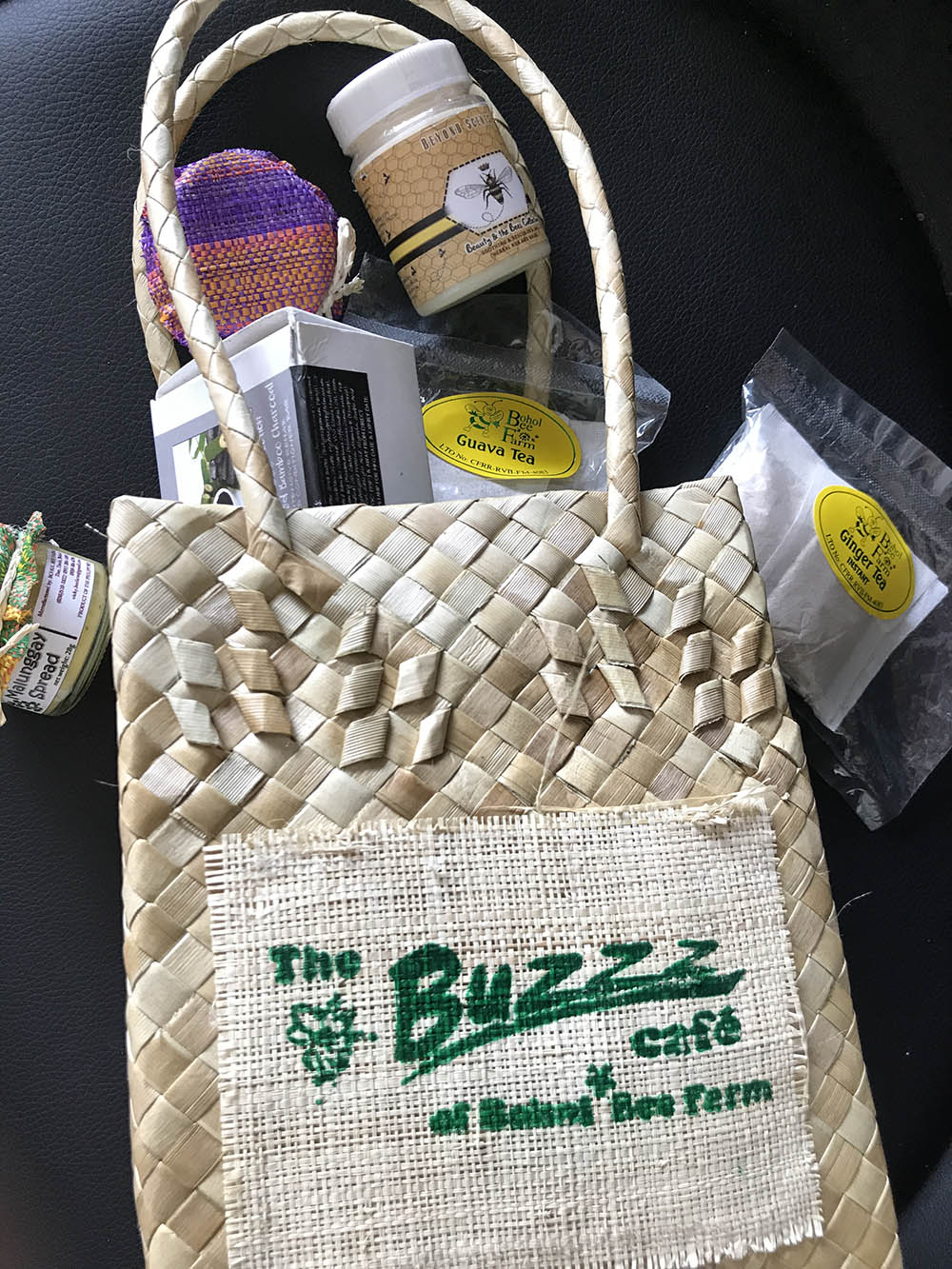 Once upon a time, there was a tiny garden square on Bohol Island…
But before that, there was New York, a woman, Vicky Wallace, nurse, widow with two children. This woman left her country, Philippines, a long time ago and has three jobs.
Until the day, she decides to return to Bohol in the Philippines with her children. This is where she begins to grow her vegetable garden, raise bees 🐝 and sells her vegetables and honey.
Later, she continues to develop her business by offering her now famous muffins. At the same time, she is building room after room what will become the hotel we know today.
Currently, Bohol Bee Farm continues to grow its own organic fruits and vegetables with the help of other local farmers. It sells handmade products that are wonderful souvenirs. It also welcomes guests to its hotel, restaurant, spa and dive center. Finally, you can eat the healthy recipes of Bohol Bee Farm in the Buzzz Cafés that dot the entire island.
This lady, with her small kitchen garden, gave a dynamism to her island which is incredible, sells products made fairly and of very good quality. What a story, right?
You are asking yourself what is the relationship with the marketing?
The ingredients of success
Behind this success story, there is work. Many, many, many, many, many WORK. And the other key ingredient is QUALITY.
Having tested the Bohol Bee Farm products, offering them to my loved ones and having eaten at the restaurant twice, I can confirm that the quality of the products is excellent. And despite the rapid development of the place, everything has kept its soul and its primary purpose: to sell good organic products.
Quality and work is what lies behind these 15 years of activity. And here are the simple and effective ingredients of a successful business that has become exemplary in this region of the Philippines.
This kind of story warms your heart when you are an entrepreneur, right?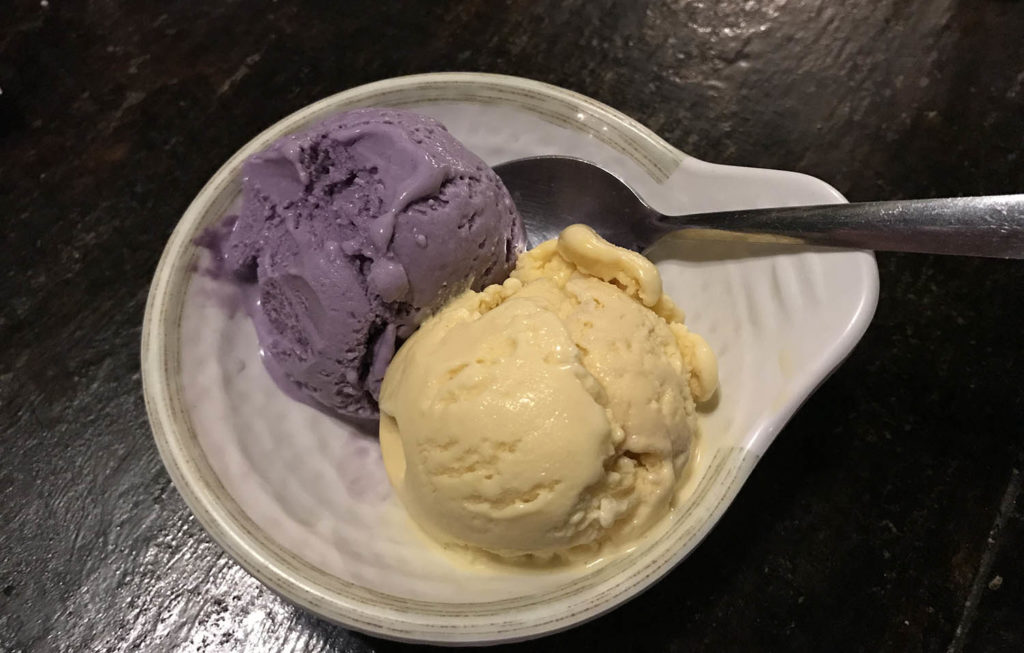 In addition, these ingredients are absolutely essential when implementing your communication strategy: it takes time and a lot of work to achieve lasting results. And CONSTANCE. Those who tell you the opposite are liars.
If you know me, you know what I think about it especially about social media. They have become the emblem of rapid success. As a Social Media Manager, I face unrealistic demands like I want 50k followers tomorrow and a 50% conversion rate in 2 weeks … and I hardly exaggerate.
To publish from time to time and to buy his followers, it is not what will make or not to make your success. Only the work you provide and the quality of your products and services are the basis of a business that works.
From now on, when I have those kinds of requests, I'll think about Bohol Bee Farm, Vicky Wallace and his little vegetable garden.
What if we will make a constant buzz? *This blog post isn't sponsored.
par Delphine Berclaz